Latest Question
No plugin settings available
In the documentation you can find more settings in the content plugin settings. However, no setting is possible there. See picture! Is SimRating only for products and not for pure articles? Because then I can also use the product function of Tasso Google Structure Data what I have. But I am looking for something for my pure articles. After my first test and also test at Google Struture Data Test there were errors, which is probably due to the missing plugin settings. But...
show more
Asked 2 days ago
•
Technical Support
•
0 answers
Featured Question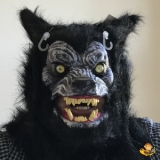 FFMPeg Time Stamp Problem - Part 2
I accidentally closed the other thread:
https://www.simbunch[...]ion&qid=978
After installing your update and uploading 1 video, it caused my JomSocial links to crash (every other component is fine). For some reason, it only affected JomSocial. I tried it two times in a row and it had the same effect. Why would installing your newest version of SimGallery and uploading a new video cause JomSocial to crash? You can use the log-in information from the other thread. Should I restore the site to...
show more
Best Answer: Hi Sorry, but may I know how was it installed wrong that made it crash?
Asked 2 years 1 months ago
•
Technical Support
•
12 answers