Latest Question
initSGAvatarTips users counters
The video/photos/albums counters into the initSGAvatarTips, counts also the unpublished items, also when the data regards users other than the logged one (eg: USER A has 7 unpublished and 3 published albums. If logged USER B sees the USER A' s tooltip, it shown Albums 10). Is it a bug? Should not it show 10 if logged as USER A and 3 if logged as USER B (or not logged users)?
Asked 10 hours ago
•
Technical Support
•
0 answers
Latest Answer
Jomsocial Integration bugs and issues.
-- Plugin location: the limitation is set by your JomSocial template. As you can see, all the plugins are displayed on the left side. This one cannot be the issue, because there is also the "content" position settable from the plugin AND, ACTLUALLY, THE PLUGIN IS SET IN CONTENT POSITION. With the earlier version it worked well, with the fix you... show more
Last answered by
may
1 days ago
•
Technical Support
Featured Question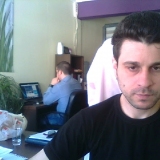 Change invite providers order
Hello! I need to change the order of the providers order. Eg I need first the email option, next the linkedin, next the facebook etc Which file do I have to modify? Is it better to make an override? Thank you in advance!
Best Answer: Hi The template file is components/com_parainvite/views/invite/tmpl/default.php. You can use a template override if you want.
Asked 4 years 8 months ago
•
Technical Support
•
4 answers