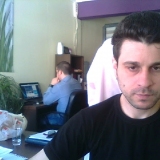 Configure Parainvite to make invitations to Linkedin and Facebook
Hello,
I am trying for months to finally configure and calibrate Prainvite but I have only done with it at EMAIL invites. Can you please help me to set up correctly the Facebook and Linkedin invites?

I have followed these instructions https://www.simbunch[...]ll=&start=8 and I think that it is set up OK.

But when user clicks the Linked icon at invites, he receives 502. And when he clicks at Facebook icon, the POP UP window does not load the facebook friends.
Asked 4 years 10 months ago
Show details
---
Answers
(15)