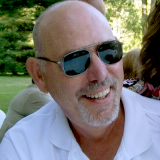 White Screen - nothing else
I've freshly installed the latest version following 'exact' instructions found in the zip file.
I've installed many components before - and I follow instructions pretty good. I'm using
the invite system with easysocial and have installed that app.
When I attempt to send an "Invite to my Friends".. I'm greeted with a White Screen..
I've turned on Joomla debugging.. but see no error - and I'm finished trying to make it work.
How do I request a refund?

Asked 5 years 11 months ago
Show details
---
Answers
(2)