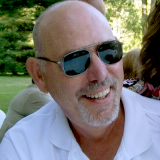 Conflicts with Warp 6 Template
1. profile box is cut off 2. carosel doesn't rotate, nor move with the arrows 3. weird red box
4. Ask Question box looks like that, but works.
5 & 6 - Installed the Answers on a Fresh Copy of the warp 6 template - I noticed that the 'Super User' name is broken into two parts. Mike, I can follow instructions pretty good, I hope you can help me find where my template is breaking Answers.. Thank you.
Asked 5 years 2 months ago
Show details
---
Answers
(4)