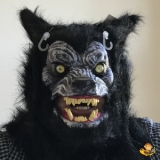 FFMPeg Time Stamp Problem - Part 2
I accidentally closed the other thread:

https://www.simbunch[...]ion&qid=978

After installing your update and uploading 1 video, it caused my JomSocial links to crash (every other component is fine). For some reason, it only affected JomSocial. I tried it two times in a row and it had the same effect.

Why would installing your newest version of SimGallery and uploading a new video cause JomSocial to crash?

You can use the log-in information from the other thread. Should I restore the site to the version before your plugin or should I leave the error?
Asked 2 years 3 months ago
Show details
Best Answer
Asker's Choice
---
Other Answers
(11)