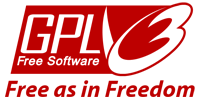 After much deliberation, we at SIMBunch have finally taken the big step and went "GPL". From today onwards, all our products will be released under the GNU GPL v3 license. This decision had not come easy, and it is after much deliberation, with thanks to the good people at iJoomla , corePHP , Joomlashack , and other amazing folks from CMS Expo , that we finally decide that this is the right move. Within the next few days, you will see our products back on the Joomla Extensions Directory.
Existing customers will not be affected by this change at all. For more information, please review the new license. Customers are encouraged to update to the latest version(s), which are fully opensource without any encoding. Also, the support ticket system has been changed slightly. Before requesting support, please ensure your licenses have been updated with the correct domains, by going to your Subscriptions List and clicking on the respective "Update Domain(s)" link.
(more after the break)
In view of this change, we have also updated (and slashed) our prices! Full updated pricing information is available on the Product Prices page. All renewal prices have been updated as well, so don't miss this chance to renew your licenses!
In the days to come, expect some changes to the site layout. Cobwebs are starting to appear around the website and we want to do some springcleaning! Please bear with us in the meantime, we appreciate your continued support!
Last but certainly not least, to celebrate Fathers' Day and Mike's 31st birthday, SIMBunch is having a 15% storewide sale from now until 21st June 2011. Simply enter the code "SIM_BIRTHDAY" to enjoy the discount. This is a great chance to renew your licenses, so hurry!
| | |
| --- | --- |
| | SIM_BIRTHDAY |
---
Sharing is Caring (ParaInvite feature):