Details

Written by

Mike Feng
I'm about to release a new product - SIMGenealogy. It's an extension that allows you (and your users, if you allow them to) to create and manage family trees and start genealogy projects. It's pretty nifty!
For now, you can give it a go by to going your SIMGenealogy dashboard (requires login). I have created a sample family tree modelled after the popular TV show "Modern Family" here.
The features are pretty self-explanatory, so have fun with it. Stay tuned for the official release!
Details

Written by

Mike Feng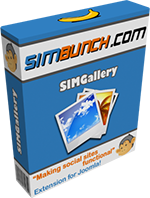 The next major release of SIMGallery is finally here! Version 5.0 has gone through a major revamp, both in its engine and the interface. Here are some of the major update:
Fully Responsive Design

Every single part and every single feature of SIMGallery 5.0 will display, beautifully, on every device type: smartphones, tablets, and desktops.
Theater Mode

Just like on Facebook, clicking on links to Photos and Videos will display on a popup. As you browse (without the need to load a new page), the URL on the browser will change accordingly, so your users can share links easily by simple copy and paste.
Completely Revamped Profile Picture Update

Another huge addition. Clicking on the Update Profile Picture button will display a modal that allows you to:

Upload new photo
Take photo via webcam
Select existing photo
Edit thumbnail for current profile picture

Once a new photo has been added/selected, a cropping modal will appear where you can choose to crop out a part of the photo and set as your profile picture.
Multi-Level Categories

Previously, SIMGallery only supports single-level categories. Now you can have up to 3 levels of categories/sub-categories.
User Names Tooltip Information

Mouseover any user's names to see how it works.
Improved Integration with JomSocial and EasySocial

Integrations with 3rd party extensions are tighter now
Improved Page Loading

Delays and slow page loading due to lengthy multiple database queries have been completely removed. Pages load much faster now.
Revamped Modules and Plugins

Modules and plugins display images beautifully now, with theater mode working with all of them.
It is really difficult to appreciate these improvements by reading about them. I strongly recommend testing out the full demo to see how everything comes together. You need to login to create your own albums and upload photos.
Details

Written by

Mike Feng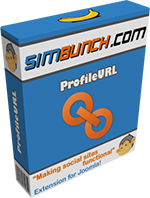 We have just released the all new ProfileURL 3.5.0. There are some important changes and major updates:
Joomla 3+ only

As Joomla 2.5 is nearing the end of its support life cycle, we have decided to drop support for it. In the months to come, we will begin to release updates for our other products without support for Joomla 2.5.

If you need assistance upgrading your website from Joomla 2.5 to Joomla 3+, feel free to send us an email. After all, we just upgraded our own, and it was quite an undertaking.
Responsive Design + Bootstrapped enabled

ProfileURL now works perfectly on mobile devices.
All New Integrations

We have added support for EasySocial groups, SIMAnswers dashboards, and Kunena user profiles.
Switched from Mootools to jQuery

Keeping in line with Joomla's roadmap, we have switched to jQuery. We actually started the change with SIMAnswers (most people didn't even notice this), and will be proceeding with our other extensions in time.
For a full list of extensions supported by ProfileURL, please check out the documentation page, or go straight to the live demo (requires login)!
Details

Written by

Mike Feng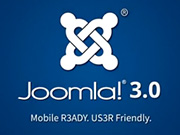 Finally, we are here. It's been ages in the making, but we had to do it. It took us so long only because we have so many 3rd party extensions that we have modified through the years, and the only way is to create Joomla 3+ compatible versions of them ourselves - every single one of them. Nevertheless, SIMBunch is now on Joomla3!
If you come across any broken links on the site (we've checked thoroughly, but just to be sure), please do me a huge favor and let me know.
Details

Written by

Mike Feng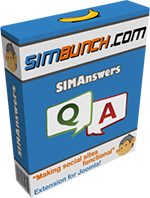 For about a year, while ParaInvite, SIMGallery, and ProfileURL have been receiving constant updates, not much has changed for SIMAnswers. Well, all that has changed...
BIG news: SIMAnswers has just undergone a COMPLETE OVERHAUL - and oh boy what an upgrade!! Packed with a ton of new features, streamlined user processes, and beautifully designed, SIMAnswers can be used as a Questions & Answer solution, a Forum, or even a Support Ticket system. Read on for the loooooooong list of new features and changes!